The Institute for Orthodox Christian Studies in Cambridge is delighted to announce the establishment of the "IOCS Lectureship in Oriental Orthodox Studies" in partnership with the Coptic Orthodox Diocese of London and the Coptic Orthodox Church Centre UK.
The Lectureship will be held by His Eminence Archbishop Angaelos, the Coptic Orthodox Archbishop of London, and Papal Legate to the United Kingdom.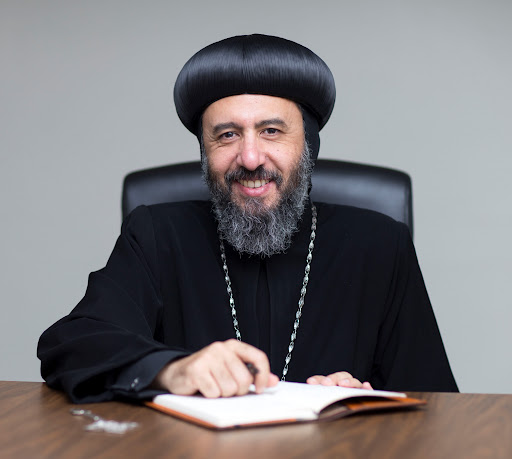 Despite often being in the headlines in recent years – sadly, as those who have endured persecution, martyrdom, and discrimination – there are important, valuable and significant aspects of the tradition of the Oriental Orthodox family of Churches which have remained unaddressed. This lectureship aims to tackle such issues, both historic and contemporary, including the state of the inter-Orthodox dialogue, the diaspora situation, doctrinal development and spiritual heritage – regarding the Coptic Orthodox Church in Egypt in particular, but also of other Christian contexts in the Middle East in need of further exploration.
To that effect, the Institute aims to make available a postgraduate course of study which will shed light on the life, theology and history of Oriental Orthodox Christianity as well as highlight the evolution of the pan-Orthodox theological dialogue between the Oriental and the Eastern Orthodox. We aim to make a course / module available as early as the 2022-23 academic year, with more details to follow in due course.