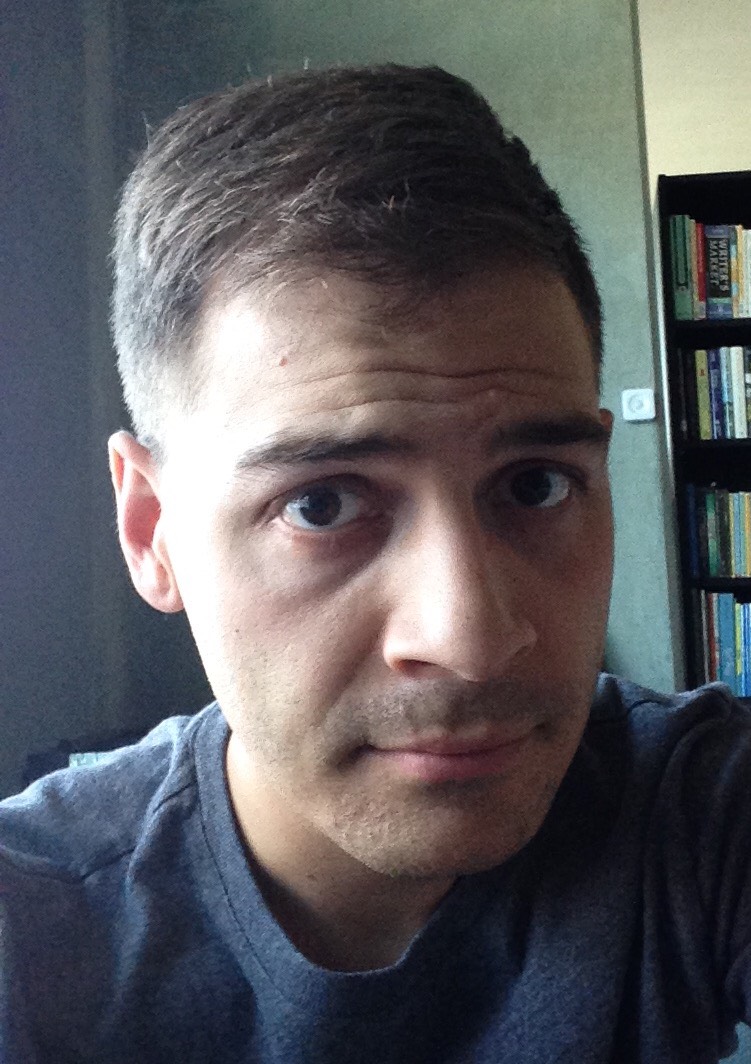 Jarrod Huffman, MA alumnus, USA
'I really cannot overstate how much IOCS has been part of my life since beginning the program—even as a distance student. While there are few MA programs in theology that offer distance learning, and fewer still that offer it in an Orthodox setting, what really makes IOCS such a unique program is the centrality of the virtual classroom. Here, students participate in discussion-based learning and develop relationships with their Christian brothers and sisters from all over the world. Having even had the opportunity to meet many of those students and instructors in person for an on-site intensive, I can honestly say I experienced a seamless continuation of the relationships that began online. The only thing that was odd was how natural it all felt. As for the coursework, all the instruction has been a wonderful learning opportunity. The faculty at IOCS are warm, thoughtful, and extremely knowledgeable. It is obvious from the classroom experience how invested they are in their work. For me personally, as a lay church school teacher and choir director in training who is considering an eventual transition into full-time ministry, IOCS has had a transformative effect on how I perform my responsibilities, and has greatly broadened my perspective on how I view challenges both in the global Church and my local parish.'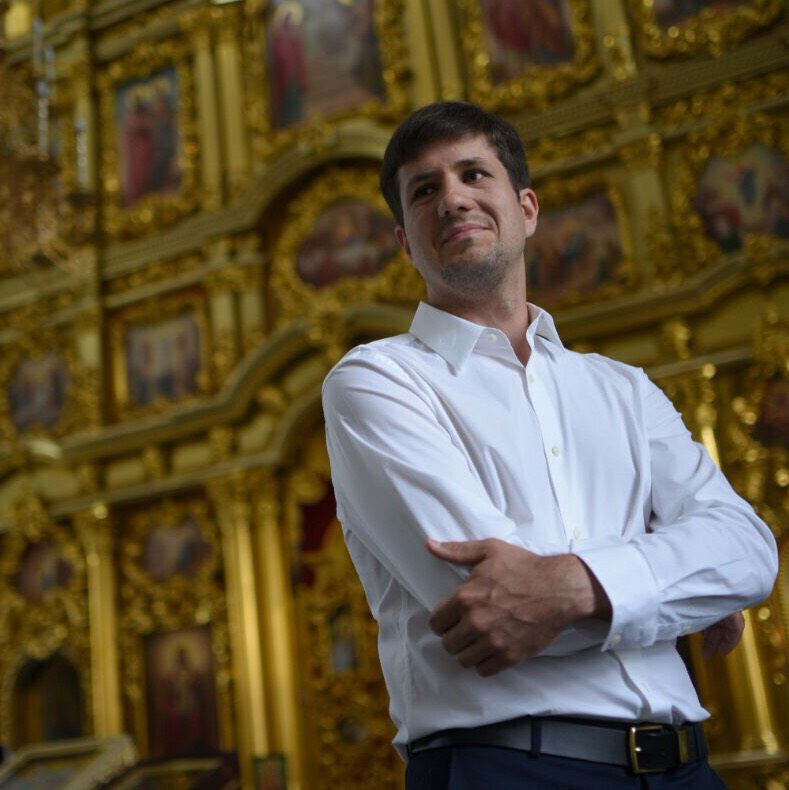 Sergei Baranov, MA alumnus, Russia/USA:
'In mid-2000s, my professional activities took me and the family to London, so it was then when I first discovered IOCS with its Cambridge based weekend program. However, at the time, given the logistics and family commitments, traveling from Wimbledon to Cambridge on a regular basis was a hard-to-do undertaking. I did not give up, so every year (for 10 years!) I kept visiting the IOCS website to check if they had any new developments on the distance learning front (the only real option for me, given my full-time job and frequent relocations). Finally, in 2015, I discovered the MA program, which turned out to be very flexible, as it is delivered in any imaginable mode: 100% on campus, or fully leveraging distance learning technology, or a combination of the two modes.
This is my fourth semester as a part-time MA student at IOCS. So far the experience has been nothing but amazing. Each of the five modules I have taken was both challenging and stimulating, which made my learning experience worthy of all the sacrifices that I and those around me had to put up with: shortage of sleep, time away from kids and family, on-the-go lunches, lack of focus at work, to name a few. These are inevitable when you joggle between family, 40-hr/wk job, library visits, and church ministry, Howver, I am convinced that in the course of the year, it was these intense academic pursuits that contributed the most to my spiritual growth, making me self-reflect and inviting me to seriously re-consider the scope of my own ministry. Thus, the MA at IOCS is nothing but a life-changing and transformative experience, undoubtedly, due to IOCS's high-caliber faculty and fellow students. Glory to God!'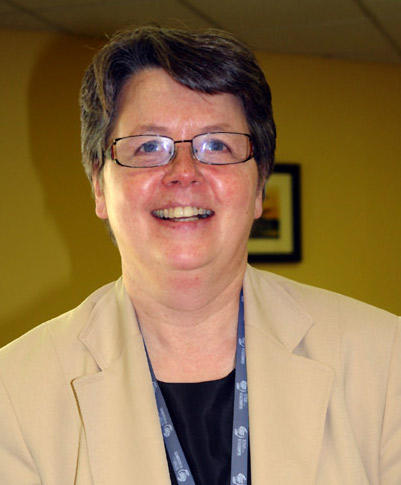 Eija Pehu, MA student, former Certificate/Diploma student, Finland/USA
'Turning on my computer, putting on headphones and going to the IOCS site has been a weekly routine in my past three years. I took the IOCS certificate and diploma courses, which helped me to deepen my spiritual journey and to see the world through another perspective. The lecturers, some who are experienced professors and scholars, some from a monastic path, some young theologians from many different parts of the world, greatly challenged and inspired us students. To the extent that I now find myself in the MA course, which has started this fall with the research and reflection module. I have been amazed how well the weekly lectures and interactive exercises have been developed and structured to work in a distance learning format. It is also so enriching and fun to have fellow students, in our little 'boxes' on the screen during the sessions, from Egypt, Norway, USA, UK, Finland and from different denominations, to share our views and to learn from each other and from the in-class students in Cambridge. With the help of the tutors I am working hard to pass this module and to move on to new exciting topics in the spring.'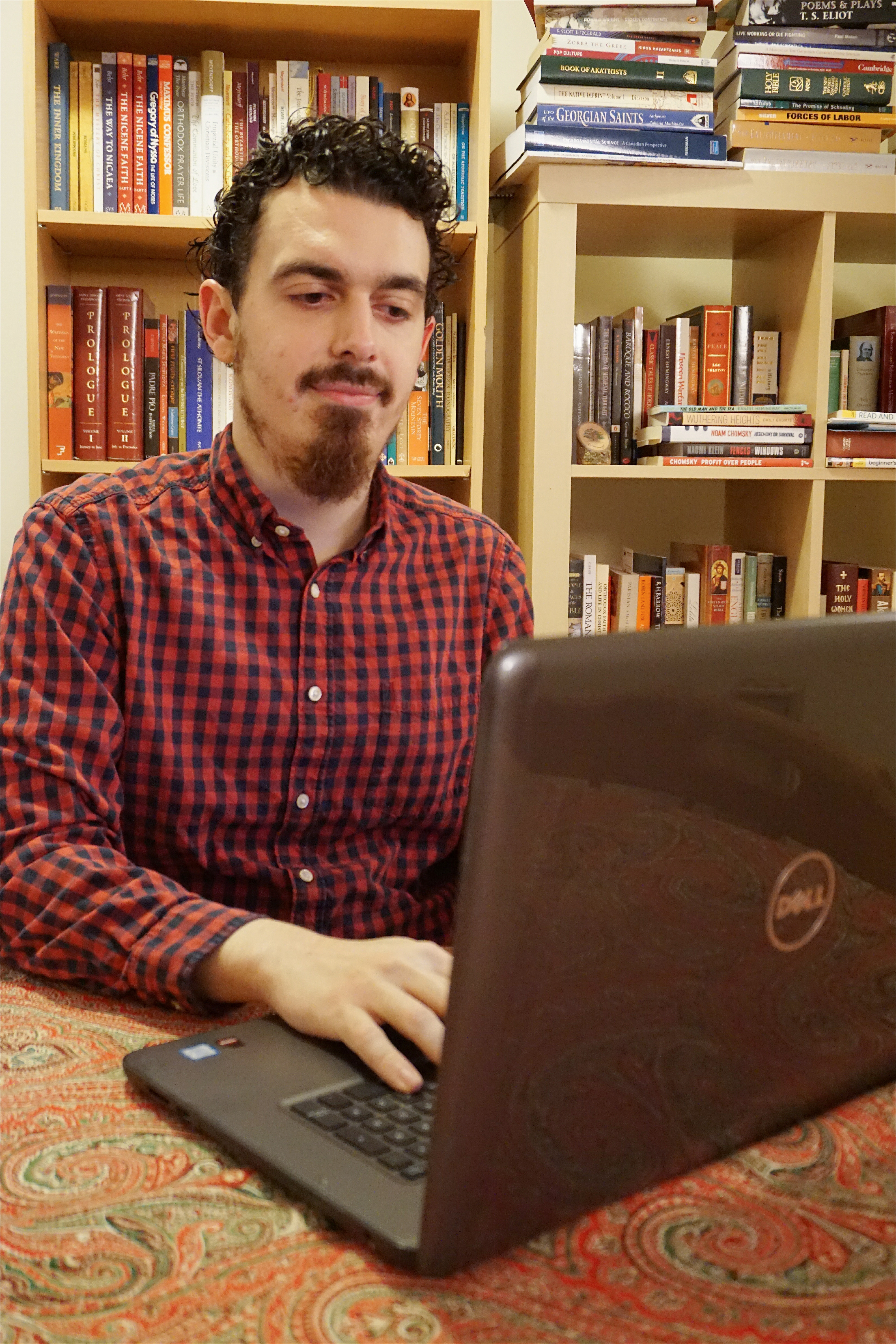 Andrew Matthews, MA student, former Certificate student, Canada
'Even as a distance learning student, I have never felt distant at IOCS. The staff is always welcoming, warm, and knowledgeable. Classes are an engaging learning experience, where students are able to learn from both the teachers and from one another. Moreover, my time at IOCS has not only deepened my understanding of my own Orthodox Christian faith, but it has also given me the opportunity to broaden my knowledge of other Christian traditions in an ecumenical environment.'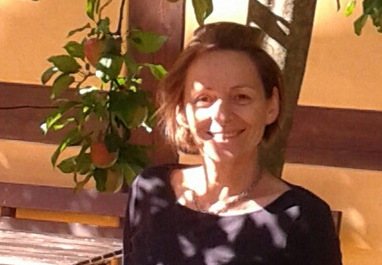 Stephanie Wolff, Diploma student, former Certificate student
'As an important part of my life, the Distance Learning programme has been accompanying me like a friend for the past seven years. Living in Mexico in a distinctively catholic environment, I have no access to libraries offering Orthodox literature. The DL programme is a great blessing and an opportunity for me to consolidate my Orthodox faith. I have received extremely useful materials for my studies, with an impressive diversity of authors from different Orthodox backgrounds.
I highly value the spiritual guidelines which the intense examination of an essay topic provides and even more so the contact with and the care of my personal Tutor. My view on the Orthodox Faith has significantly widened since I began the DL program.
To meet people from all over the world with Orthodox, but also other religious backgrounds, ages and nationalities, widens the experience which the weekly chats offer. In the contemporary context with isolationist tendencies, the Cambridge DL programme plays a major role as an open-minded, yet deeply profound and rooted academic meeting point.
'Although my mother tongue is German and my English is far from perfect, I find the correction of my essays very supportive, not judgmental and always focusing on content. It is an educational and enriching experience to adapt my studies to my busy life and to make the effort to write an essay. It is a unique opportunity to be able to learn in this outstanding school.'
Francisco José Pino Rodríguez, Certificate student, Spain
'As an Orthodox Christian, I have always felt the need to acquire a deeper knowledge of my faith in order to more efficiently serve the Church (I am training to become a Reader in the Ecumenical Patriarchate). And that is exactly what IOCS offers in a systematic and well-organised way. One of the most interesting aspects of IOCS is that it has a flexibility that allows me to adapt the programme to my usually very tight agenda and thus advance at my own pace, not to mention the high quality of the contents and the prestige of the tutors, teachers, etc. I definitely feel very blessed and privileged to be a student of this internationally renowned institution.'