Our doctoral programme:
In advance of your application, you should contact our Director of Research, Dr Razvan Porumb (e-mail: grp29@iocs.cam.ac.uk) with an initial research proposal. Also, you should indicate which potential supervisor you would like to work with on your research.
For an indication of the fees on the doctoral programme, please check the Cambridge Theological Federation (CTF) website here: https://www.theofed.cam.ac.uk/fees/
Primary research supervisors:
Dr Ralph Lee – Research Associate
Dr Lee accepts proposals for PhD projects on the following topics: Ethiopian Orthodox Christianity, the interaction between Orthodox and other Christian expressions in Ethiopia and worldwide, traditional bible interpretation in Ethiopic and Syriac traditions, the Jewish Matrix and the relationship between Second Temple Judaism and early Christianity, the influence of Second Temple texts such as 1Enoch on the New Testament and early Christian thought.

Dr Razvan Porumb – Director of Research / Vice-Principal
Dr Porumb accepts proposals for PhD projects in Ecumenism and Ecumenical Theology, Practical and Pastoral Theology, Christian spirituality, Theology and Literature.

Dr Christoph Schneider – Academic Director
I am supervising PhD theses in Systematic and Philosophical Theology:
Orthodox Theology and Continental Philosophy

Faith and Reason
Love
Metaphysics of the Between

Russian Religious Philosophy, esp. P.A. Florensky
Philosophy of Language/Semiotics
Dialogue between Orthodox and Protestant Theology (esp. K. Barth, E. Jüngel)
Dialogue between Orthodoxy and 'Radical Orthodoxy'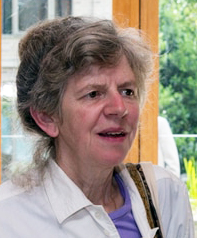 Dr Elizabeth Theokritoff – Research Associate
Dr Theokritoff can supervise PhD theses on: Orthodoxy and ecology, theology of creation/'eco-theology', and on some aspects of liturgical theology with an emphasis on hymography.
---

Formal application:
It is the requirement of the awarding university (Anglia Ruskin University, Cambridge) that each candidate will have at least two supervisors – one 'primary' supervisor who has been validated by Anglia Ruskin University (please see list above) plus one or two 'secondary' supervisors. One of these supervisors – either the primary supervisor or the secondary supervisor (or both, in an ideal case) – needs to be the specialist for the proposed research topic. Therefore one of the scholars listed above will act as primary supervisor for your proposed field of research – provided your research interests suit those of one of our primary or secondary supervisors. Once you have identified a potential supervisor from among the primary supervisors listed above, or from among the secondary supervisors among our Visiting Professors and Lecturers or Research Affiliates, do get in touch with our Director of Research with a brief initial outline of your proposed research.
Application deadlines
The deadline for applications is approximately four weeks before the course start date for students based in the UK, and approximately six weeks for international students due to the extra time needed for visa applications. If you are an international student planning to apply for your visa in the UK, we can accept your application by the UK deadline.
If we receive your application after the deadline for your chosen month, we will consider you for the next entry point.
The postgraduate research application deadlines for research programmes starting in September 2023 are as follows:
UK-based students: 6 August 2023
International students:
India Nepal, Sri Lanka, Bangladesh, Pakistan, Afghanistan, Iran, Nigeria, and all Sub-Saharan Africa: 2 July 2023
Rest of the world: 16 July 2023
How to apply
Once you have been in touch with our Director of Research, you can apply for our postgraduate research degree courses online here.
You will need to upload the following as part of your application.
An outline of your research ideas. Guidance on what we want to see can be found on the application form and below.
A copy of your degree certificate(s).
Two references on letter-headed paper, signed and dated. If you're applying for an MPhil or PhD, please supply two academic references to support your application. If you're applying for a Professional Doctorate (DBA, EdD and DProf), please supply one academic and one professional reference.
A photocopy of your passport, including the photograph and personal details page(s). International applicants living in the UK must also provide photocopies of visa(s) and immigration stamps.
Research outline
As part of your postgraduate application to ARU you need to provide an outline of your proposed research. This should be 2 A4 sides, and cover the following points:
For MPhil/PhD/MD (Res):
Your proposed area of research
The aims and focus of your research
The theoretical context for your research
Research methods and methodology you intend to use
Your current level of researcher skills and any areas in which you feel you will need support
Any indicative references or publications you have
For DProf you should cover the above points, plus:
The professional context for your research
The significance to you, your employer and the broader professional practice of your research
Entry requirements
MPhil or PhD with progression from MPhil: You'll need a Bachelor degree or equivalent with first or upper second class honours, in a related subject area.
PhD: You'll need a Master degree or equivalent in a related subject area.
Please note we consider candidates for PhD with progression from MPhil in the first instance. If you want to be considered for direct entry to the PhD route then this can be discussed at interview if you are shortlisted. Please note you'll also need to provide academic justification for this request.
If English is not your first language, you'll require a minimum IELTS score of 6.5, with a minimum of 5.5 in each component (or equivalent test).
Course fees
UK students, 2023/24 (per year)
£4,712
UK students, 2023/24 (part-time, per year)
£2,356
International students, 2023/24 (per year)
£15,000
International students, 2023/24 (part-time, per year)
£7,500