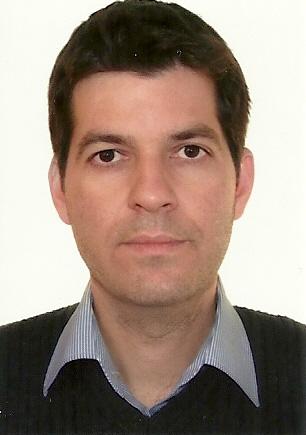 Dr Emmanouil Chalkiadakis
Dr Emmanouil G. Chalkiadakis teaches History at the University of Crete and he is Associate in Modern Greek History at the Center for Hellenic Studies, Harvard University. He is also a Visiting Professor at the Institute for Orthodox Christian Studies (IOCS), Cambridge, and a Senior Associate of St Antony's College, European Studies Centre, University of Oxford. He also taught History at the Patriarchal University Ecclesiastical Academy of Crete. He has given lectures at the Universities of Oxford (St Antony's College, European Studies Centre, South East European Studies), Cambridge (IOCS), Harvard (CHS Greece) and Vienna (Institute of Byzantine and Modern Greek Studies). He studied at the Universities of Crete, Thessaloniki and Oxford (BA, MPhil, Diploma, PhD, two PostDocs). He has received 10 scholarships and grants from the "Greek State Scholarships Foundation", the "Alexander S. Onassis Public Benefit Foundation", the "John S. Latsis Public Benefit Foundation", the "Foundation for Culture and Education Andreas Lentakis", the University of Crete and the "Österreichische Gesellschaft für Neugriechische Studien".
---

Dr Philip Gorski
Dr Philip Gorski is a Research Associate of the Institute. He has taught at the Universities of London (Goldsmiths') Loughborough and Nottingham Trent. His Doctorate (The University of Nottingham) was entitled 'Holy Foolishness, Russian Literature and Christianity'. Dr Gorski has published in the areas of Russian Literature, English Literature and Orthodox Christianity. He is currently writing 'A History of Despair From Antiquity to the Present Day; A Christian Commentary' (forthcoming 2021). He is a member of the Orthodox Parish of St Aidan and St Chad, Russian Tradition, Nottingham, Ecumenical Patriarchate. He is also an Associate of the Monastery of the Holy Trinity (Community of the Servants of the Will of God) Crawley Down, Sussex. Recent publications include: Godseekers. Essays on Literature and Spirituality, East and West, AlphaOmega Press, 2019; 'What is a Monk? Monastic Traditions Across East and West', in Come To The Father (Journal of The Community of The Servants of the Will of God, Christ the Saviour Monastery, Sussex,f Easter 2019); 'The Transfiguration, Orthodox Asceticism and Politics' in The Grandeur of Reason; Religion, Traditionalism and Universalism. Edited by Conor Cunningham and Peter Candler, (SCM Veritas Prsss 2010). 'The Staretz In Russian Literature: Five Authors' in Come To The Father, 2014, Kindred Spirits; 'Richard Rolle, The Medieval English Mystics and The Eastern Christian Traditions', (Bluestone Books, 2016). and "Evelyn Underhill on St Paul the Mystic and the Monastic Ideal' in Come To The Father, Epiphany 2018.
---

Dr Jonathan Kenigson
Jonathan Kenigson is a Research Associate of IOCS, currently working towards developing a series of doctoral-level seminars in mathematical and natural sciences founded in primary-source documents, work which will involve detailed and sustained research of primary source documents in mathematics, philosophy, and theology (the Desert Fathers, Basil, Athanasius, but also later writers such as Florovsky, Lossky, Bulgakov, Romanides). Jonathan has been trained as a mathematician, physicist, and philosopher and is currently also involved in a Postdoctoral\Teaching Internship in Mathematics & Theoretical Physics at the Ukrainian Academy of Sciences, as well as undertaking modules at the University of Oxford in mathematics, philosophy of mind, philosophy of science, theology of science, and classical languages.
---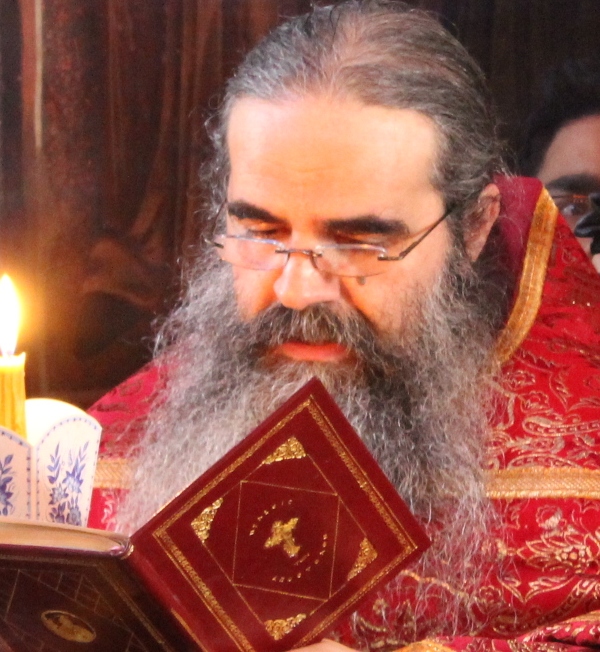 Revd. Dr Chrysostom Koutloumousianos
Revd. Dr Chrysostom Koutloumousianos is a Research Associate of IOCS. He is a senior brother and priest-monk at the Holy Monastery of Koutloumous, Mount Athos. Having read English Literature at the University of Athens (1986) he pursued BA, MA and PhD studies in Theology at the Aristotle University of Thessalonica (1994-2007). He has been a Visiting Fellow at the Hellenic Institute, Royal Holloway, University of London (2011-2014) and a Research Fellow at Heythrop College, University of London (2016-2018). His research interests focus on Patristics and the spirituality of Christian monasticism. Since 1986 he lives in the monastery, while visiting the 'world' for lectures and pastoral activities. From 1998 he directs the Koutloumous Monastery Publications. He is currently working on a comparative study of St Romanos the Melodist and John Donne. His published books include: God of Mysteries: Celtic Theology in the Light of the Greek East (Mount Athos, 2008) (in Greek); Lovers of the Kingdom: the Spirit and Life of Celtic and Byzantine Monasticism (Mount Athos, 2009) (in Greek); The One and the Three. Nature, Person and Triadic Monarchy in the Greek and Irish Patristic Tradition (Cambridge: James Clarke, 2015).
---

Dr Anna Lefteratou
Anna Lefteratou is a Research Associate of IOCS. She is a trained classicist. She holds a BA from Athens University, a DEA from Paris IV-La Sorbonne, and a DPhil from Oxford University. She held two research positions at University of Goettingen and Heidelberg University respectively before moving to UK. Her research focuses on the reception of classical literature in imperial prose and late antique verse and in particular on the early Christian reception of the classical world. She is the author of Mythological Narratives: the bold and faithful heroines of the Greek novels (De Gruyter, 2017), and the co-editor of the volumes Reading the Way to the Netherworld. Education and the Representation of the Beyond in Later Antiquity (Vandenhoeck & Ruprecht, 2017) and The Genres of Late Antique Christian Poetry: Between Modulations and Transpositions (De Gruyter, 2020). She is currently finalising her second monograph on the biblical poem the Homeric Centos of the Empress Eudocia.
---

Dr Alon Segev
Dr Segev is the author of three books and numerous essays and articles on various topics in religion, intellectual history, and philosophy, in antiquity and modernity. He's been Minerva fellow at Heidelberg University, where he gave seminars in philosophy, and had the DFG grant at Cologne University, where he gave seminars in Jewish philosophy and Holocaust studies and assisted in editing Maimonides's medical writings. He's been visiting scholar at Oxford, Innsbruck University, Stellenbosch University, and Ruhr-University Bochum. He currently teaches at Loyola University Chicago.
His research intersect include: the canonical status of the Old Testament and the New Testament: From Marcion to Modernity; religion and tolerance; interfaith Dialogue: Christianity and Judaism; enlightenment and Counter-Enlightenment; symbols and icons in Christian and Jewish scriptures. He can be contacted at: allonsegev@gmail.com