An Anglia Ruskin University degree created and taught by the Cambridge Theological Federation
With our MA in Spirituality you will join a lively debate on the meaning and the role of spirituality in the context of the Christian traditions as well as in today's multi-cultural and multi-religious environments.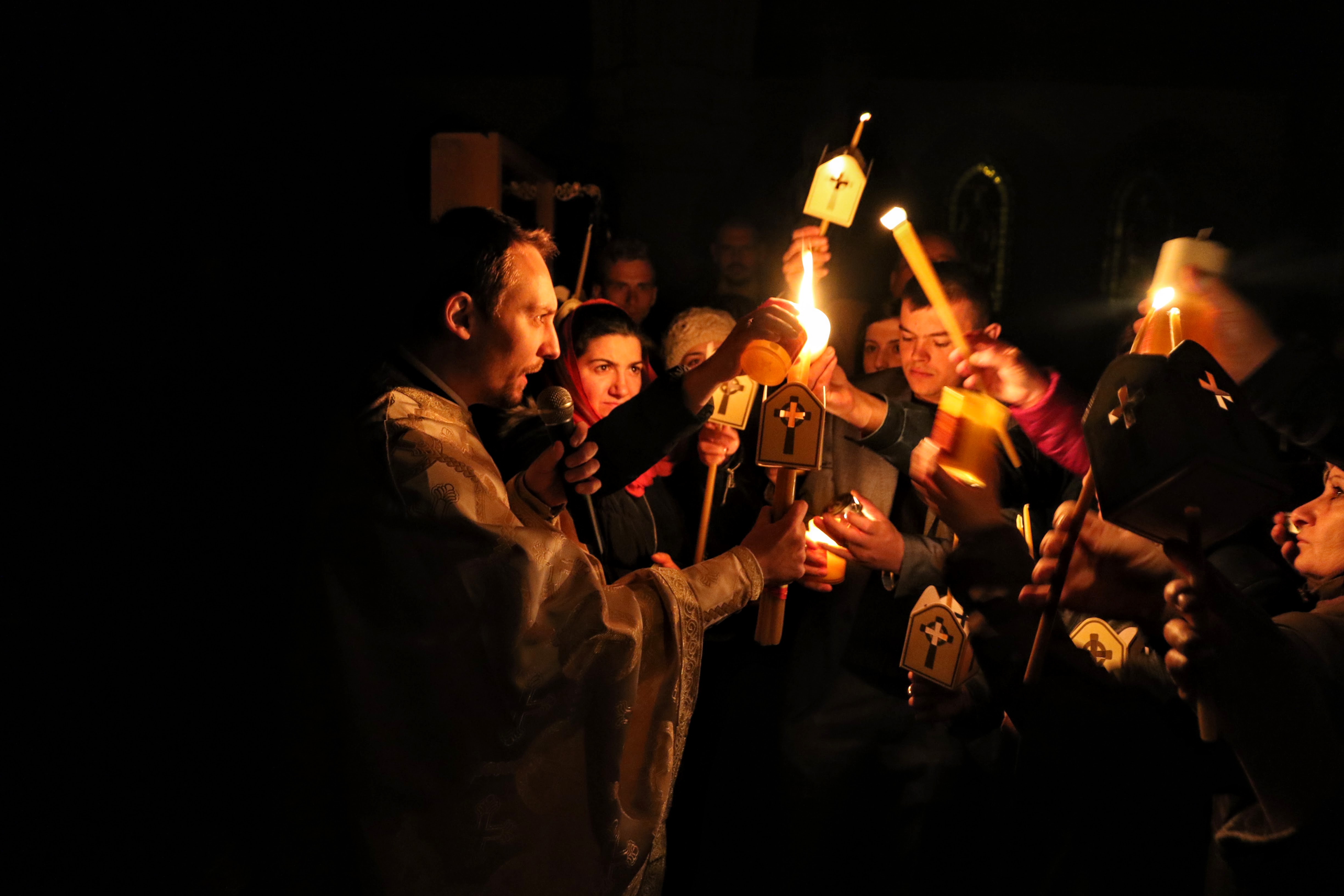 Available as
Postgraduate Certificate in Spirituality (2 modules)
Postgraduate Diploma in Spirituality (4 modules)
MA in Spirituality (4 modules and a 15,000 word dissertation)
Options
Available full-time or part-time
Choose from online or classroom lectures and seminars
Some modules will be available by block teaching in Cambridge over one or two weeks
Structure/Modules:
Postgraduate Certificate
Postgraduate Diploma
MA
Human Condition
Human Condition
Human Condition
Christian Spirituality in Context
Christian Spirituality in Context
Christian Spirituality in Context
Plus two optional modules:*

1)      Mystery of Love (2018-19)

2)      Ecumenism and Theory and Practice (2018-19)

3)      Christianity and Ecology (2018-19)

4)      Orthodox Spirituality – Life in Liturgy (2019-20)

Plus two optional modules:*

1)      Mystery of Love (2018-19)

2)      Ecumenism and Theory and Practice (2018-19)

3)      Christianity and Ecology (2018-19)

4)      Orthodox Spirituality – Life in Liturgy (2019-20)

*IOCS and CTF reserve the right not to teach a module if enrolled numbers are insufficient.

Plus a major project/dissertation (15,000 words)

Students will be supported to:
explore and evaluate contemporary manifestations of Christian spiritual belief and practice;
develop a critical understanding of the human condition as it shapes different approaches to Christian spirituality;
relate the discourse of Spirituality to a wide range of contemporary personal, professional and vocational questions;
undertake a detailed exploration of some issues of significance in the contemporary context.
Application forms are available here.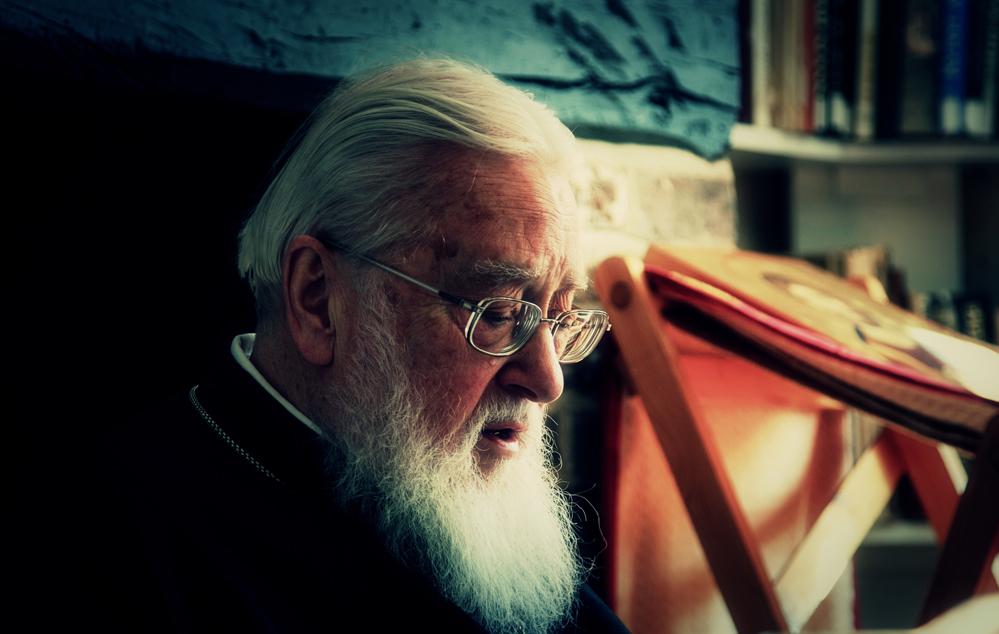 ---
Compulsory Module (Human Condition)
This module is designed to resource students for the demands of theological and philosophical study at level 7, by focusing on the theme of the human condition as a complex topic contributive to all MA programme areas. This will give students the opportunity to develop a strong grounding in disciplinary concepts and methods particular to theology, from which and with which more specialist questions of ethics, spirituality, contemporary belief and pastoral care arise and interact.
Taking a thematic approach, this course begins by introducing some of the key theological concepts in a particular doctrinal area. Accompanying these conceptual contributions will be reflections on connections and distinctions with non-theological understandings from philosophy. From this doctrinal and philosophical grounding, students will be introduced to issues that arise when one addresses the human person in particular contexts or experiences.
Students should expect to receive contextualising input and to discuss these ideas and circumstances critically, developing their views of personhood as it informs their particular disciplinary commitment, and with a view to developing appropriate contextual sensitivity.
The assessment will comprise two components, one will be a critical source review of 2000 words, the other will be a 4000 word written assignment.
Compulsory Module (Christian Spirituality in Context)
This module aims to introduce students to some of the major figures and themes in Christian spirituality (from the spirituality of the Early Church, to early monastic expressions, the Late Middle Ages, the early modernity of 19th century, to the present day).
The approach is twofold: a) to consider the socio-historic and theological context in which they appeared and developed; b) to create awareness of the plurality of expression in Christian spirituality over time, but also of the elements of continuity, both in the practice and the theology that underpins it.
In relation to this, contemporary issues will also be addressed, particularly the way in which current perceptions and attitudes around issues of faith, spirituality, culture and identity in a pluralistic, multi-cultural and multi-faith modern society impact both the spirituality of individuals and the reciprocal dialogue between contemporary society and Christian spirituality.
Students will be encouraged to reflect critically on these topics and explore the ways in which an awareness and re-appropriation of past expressions in Christian spirituality can lead to fresh and meaningful Christian experiences today.
Assessment will be by one 6,000 word essay.
The Mystery of Love
This module investigates the philosophical and theological features of love. It looks at some of the most seminal thinkers in the history of theology and philosophy, from the pre-Christian era up to the 21st century. The module has an ecumenical character and examines love from a Catholic, Eastern Orthodox and Protestant perspective. It also analyses some of the most sophisticated critiques of Christian love and explores how theology can respond to these critiques. The module revolves around key concepts such as agapē, erōs and philia and centres on the careful study of primary texts (in translations where not originally in English). Every session begins with an introductory lecture on the life and work of the author discussed in class that highlights the key ideas in the selected text. In the second half of the session there is time for guided group discussion. You are invited to critically reflect on your own understanding of love. The wide range of different texts will help you to broaden your intellectual horizon and to develop and refine your theological position.
The following questions will be addressed: What is the relationship between agapē, erōs and philia? How does Christian theology deal with the tension between preferential love (erotic love, friendship) and the demand for universal love (neighbour love)? Is reciprocity an intrinsic part of Christian love, or is the highest form of love unilateral? Does love occur spontaneously, or is it a virtue that needs to be acquired? What is the relationship between different models of love and metaphysics (esp. the relationship between nature/creation and grace)?
Aside from the appropriate programme co-requisites, it would be expected that students registered for the module (and programme) would have achieved philosophical and theological understanding equivalent to level 6 in order to engage with the module content.
The module will be assessed by a 6,000 word written assignment.
Ecumenism in Theory and Practice
This module aims to introduce students to the history, methodology, breadth and achievements of the movement for Christian unity. It pays particular attention to issues of ecclesiology in order to enable students to engage constructively with the challenges of division within the Christian community. The module explores ecumenism as praxis, as dynamic theological enterprise, and as permanent calling to all theology. The module also tackles the concept of unity and its theological implications. It studies the theological and ecclesiological implications of a variety of inter-church agreements and theological texts involving mostly the larger, longer-established Christian churches, placing these in historical and cultural context. The module addresses ecumenical activity between particular, local ecclesial communities, but also in global ecumenical platforms, seeking to relate national and worldwide patterns of ecumenism to local Christian experience.
The assessment will comprise one written assignment of 6,000 words.
Christianity and Ecology
This module starts from the questions raised by ecological awareness about our understanding of the natural world and the human place in the world. Its aim is to explore the theological resources for a response within Christian traditions, including the often neglected Christian East which has been making significant contributions on ecological questions for some time.
The foundation of the course will be the sources and practices common to East and West, including but not limited to patristic writings of the first millennium, sacramental life, lives of the saints. It will also look at ways in which these resources are used today in ecological thinking, particularly though not exclusively in Orthodox Christian writers.
Each lecture will be followed by a seminar for which the students will be given preparatory reading. In their seminar contributions, students will be encouraged to draw on resources from their own particular tradition in responding to the lecture and readings.
The assessment will comprise a 6,000 word paper on a topic chosen from a list of questions.
Orthodox Spirituality – Life in Liturgy
This module will address some of the essential aspects that characterise and define Orthodox spirituality – with a focus both on its liturgical life and on in its communitarian/societal understanding. Students will explore the Orthodox vision of theology as holistic, where the connection between the liturgical and sacramental life on the one hand, and social action and commitment on the other hand are seen to be so tightly interconnected that theology appears as an inseparable whole, in which societal commitment cannot be divorced from the sacramental spiritual element. This module will therefore approach Orthodox theology as an implicitly communitarian (and therefore pastoral) endeavour – founded of the model of the Holy Trinity. It will tackle the concept of theosis as 'engine' and ultimate goal of Orthodox theology and spirituality, while also addressing the fundamental importance of liturgical, Eucharistic and sacramental life in the life of the Orthodox Church. The module will attempt to highlight a theological vision wherein the ministry of the wider community of the Church is essentially understood as another level of sacramental participation – a Liturgy after the Liturgy – where the Eucharistic sacrament marries the complementary concept of the 'sacrament of the brother'. This module will also address the concepts of withdrawn 'inner life' and monasticism. The revealed tension between the rejection of the world on the one hand and social 'incarnational' involvement on the other will also be explored.
This module will thus cover the following themes: What does it mean to be Orthodox?, Orthodoxy as mystical and sacramental life, Prayer, The Liturgy, Life according to the Holy Trinity, the Catholicity of the Church, Tradition as life of the Church, Orthodox pastoral theology, The sacrament of the brother, Inner life and monasticism, Theosis as the ultimate goal of Orthodox spirituality.
The assessment will comprise one written assignment of 6,000 words.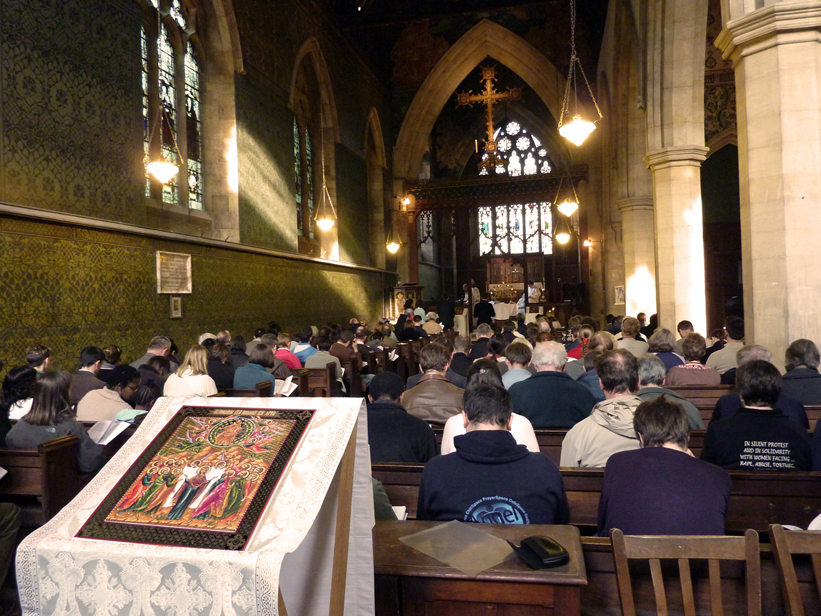 ---
Entry requirements
The normal entrance requirement for the postgraduate programmes in the Cambridge Theological Federation is a first- or good second-class honours degree in a relevant subject. Examples would include Ethics, Philosophy, Theology, or other related subjects.
The CTF will also consider graduates in other disciplines who may also be admitted to the programme on a case by case basis. The CTF will also take seriously, on a case by case basis, applications from candidates without an appropriate undergraduate degree but that can demonstrate significant relevant experience, such as within professional or ministerial roles, especially for candidates who have not had the opportunity to engage in formal higher education before.
Shortlisted applicants will be interviewed by the House they have applied to. The Federation reserves the right not to admit applicants who do not satisfactorily demonstrate their motivation or ability to fit into the learning community of the chosen Federation House. Applicants can only be admitted if the interview confirms their teachability, and if there is clear indication that they are able to establish and maintain meaningful learning relationships with their tutors and fellow students.
English Language requirements
Our standard entry criteria for postgraduate courses is IELTS 6.5 or equivalent, with nothing lower than 5.5 in any of the four elements (listening, speaking, reading and writing).
We also accept the following English language tests as equivalent to IELTS 6.5 with 5.5 in each element:
ETS TOEFL iBT with 88 overall and a minimum of 17 in Writing and Listening, 18 in Reading and 20 in Speaking
Pearson PTE with 61 overall and a minimum of 51 in all components.
However, students requiring visas to study full time in the UK should note that the government will only accept an IELTS result as evidence of meeting the English language requirement.
For fees and costs please go here.