Our Academic Faculty consists of the Visiting Professors and Lecturers listed below, as well as the Core Staff of the Institute. Most of our Academic Faculty listed below are accepting applications for PhD students. Please contact the Institute if you are interested in doctoral research.
---

Revd Dr Demetrios Bathrellos
Revd Dr Demetrios Bathrellos is a Visiting Professor and Distance Learning Tutor for the Institute for Orthodox Christian Studies. Father Demetrios received his doctorate in Systematic Theology from Kingís College, London and is the author of The Byzantine Christ: Person, Nature and Will in the Christology of St. Maximus the Confessor (Oxford: OUP, 2004).
---

Revd Dr John Binns
Revd Dr John Binns is a Visiting Professor of the Institute and Vicar of Great St Mary's the University Church Cambridge. He is an Anglican priest with a long commitment to building understanding between churches of east and west. He studied at the Serbian Orthodox Theological Faculty at Belgrade (1972); and was awarded a PhD degree by Kings College London for his thesis on Cyril of Scythopolis (1986). He has been Chair of Trustees of the Fellowship of St Alban and St Sergius, and was a founding director of the Institute of Orthodox Christian Studies. His publications include Ascetics and Ambassadors of Christ, the Monasteries of Palestine 314-631 (OUP 1994) and An Introduction to the Christian Orthodox Churches (CUP 2002). As Visiting Professor he is initiating a research programme on Ethiopian Christianity.
---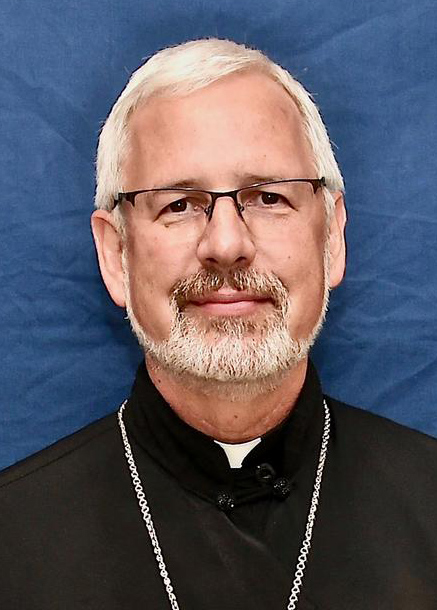 Revd Dr John Jillions
Revd Dr John Jillions is a Visiting Professor of IOCS. Father John was the first Principal of IOCS (1997-2003) and one of the founders of our Institute, while also being associated, at the time, with Tyndale House, Cambridge for his doctoral research (which he was conducting at Aristotle University of Thessaloniki, Greece, and which he completed in 2002). While in Cambridge, he lectured extensively for IOCS, the Cambridge Theological Federation and the Divinity Faculty. In subsequent years he activated as Associate Professor for the University of Ottawa (at the Sheptytsky Institute of Eastern Christian Studies) and for St Vladimir's Seminary in New York. Father John also acted as Chancellor of the Orthodox Church in America, between 2011-2018. He is currently associated with the Faculty of Theology, at Fordham University. He is also currently Vice-President of the Orthodox Theological Society in America and a Member of the Editorial Board of the Religions journal. His latest book, Divine Guidance: Lessons for Today from the World of Early Christianity appeared this year (2020) at Oxford University Press.
His research interests include: divine guidance, delusion, division and discernment; the intersection of faith and human experience; ecumenical theology; the other as enemy; faith and political life; "nones and dones"; the Orthodox Church in American history.
---

Revd Dr Christopher Knight
Revd Dr Christopher Knight is an Associate Lecturer of the Institute. Fr. Christopher is the parish priest of the Church of the Holy Transfiguration, Great Walsingham, Norfolk, and works as the Executive Secretary of the International Society for Science and Religion. His main theological interest is in the relationship between theology and the sciences, on which he has written numerous papers and two books in the Fortress Press's "Theology and the Sciences" series: "Wrestling With the Divine: Religion, Science, and Revelation" (2001) and "The God of Nature: Incarnation and Contemporary Science" (2007, also available in a Romanian translation published by Curtea Veche in 2009). These books were aimed mainly at a Western Christian audience, but he is at present working on a book for a predominantly Orthodox audience: "Science and the Orthodox Christian: A Guide for the Perplexed", based in part on his chapter, "Natural Theology and the Eastern Orthodox Tradition" in the recently-published "Oxford Handbook of Natural Theology"
---

Revd Prof Nikolaos Loudovikos
Revd Prof Nikolaos Loudovikos is a Visiting Professor of the Institute. Father Nikolaos is President of the University Ecclesiastical Academy of Thessaloniki, for which he also teaches Systematic Theology, and a Honorary Research Fellow at the University of Winchester. In addition to his numerous scholarly publications, he is known through frequent contributions in newspapers and appearances in radio and television programmes. His most recent publications include 'The strive for participation: Thomas Aquinas and Gregory Palamas' (forthcoming); 'A eucharistic ontology: Maximus The Confessor's eschatological ontology of being as dialogical reciprocity' (2010); 'The terrors of the person and the ordeals of love: critical thoughts for a postmodern theological ontology' (2009); 'Theopoiia: postmodern theological aporia' (2006); 'Orthodoxy and modernization: Byzantine individualization, state and history in the perspective of the European future' (2006).
---

Revd Prof Andrew Louth
Revd Prof Andrew Louth is a Visiting Professor of IOCS. He is an Emeritus Professor of Patristic and Byzantine Studies with the Durham University. Father Andrew has also taught in Oxford University (patristics, and early Christian theology) and in Goldsmiths College in the University of London (Byzantine and early Medieval history). Father Andrew studied at the Universities of Cambridge and Edinburgh and taught courses on the history and theology of the Christian Church.
---

Dr Marcus Plested
Dr Marcus Plested, MA M.Phil D.Phil (Oxford) is a Visiting Professor of the Institute. He is currently an Associate Professor of Greek Patristic and Byzantine Theology at Marquette University, US. Dr Plested was schooled in London and went on to read Modern History followed by Theology at Merton College, Oxford. He took his doctorate from Oxford in 1999 with a thesis on the Macarian Homilies supervised by Bishop Kallistos (Ware). He has been at the Institute since 2000. Dr Plested has taught, lectured, and published widely in the field of Orthodox Christian studies. His most recent book is The Macarian Legacy: The Place of Macarius-Symeon in the Eastern Christian Tradition (Oxford: OUP 2004). Other research interests include the understanding of wisdom in the Christian tradition and the interaction between western and eastern theological traditions. He was received into the Orthodox Church in 1992.
---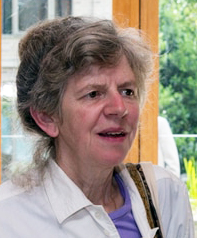 Dr Elizabeth Theokritoff
Dr Theokritoff is an Associate Lecturer of the Institute for Orthodox Christian Studies and Chairwoman of the UK branch of Friends of IOCS, now living in Cambridge. She studied at Somerville and Wolfson Colleges, Oxford, and earned a doctorate in liturgical theology under the supervision of Metropolitan Kallistos (Ware) of Diokleia. From 1983 to 1990 she served as Associate Secretary and then General Secretary of the Fellowship of St Alban and St Sergius; since 1990, she has been an independent scholar and theological translator from Modern Greek. She taught liturgical theology for a semester at Holy Cross Orthodox School of Theology (Brookline, MA) and has served several times as a visiting lecturer at IOCS. She has had a particular interest in 'theological ecology' since 1988-9, when she served as visiting Orthodox Tutor at the Ecumenical Institute, Bossey, Switzerland, for the Graduate School on 'Justice, peace and the integrity of creation'. Since then, she has given numerous conference presentations, lectures or workshops on aspects of Orthodoxy and ecology.
Elizabeth Theokritoff is co-editor of the Cambridge Companion to Orthodox Christian Theology and author of Living in God's Creation: Orthodox Perspectives on Ecology (St Vladimir's Seminary Press), as well as numerous articles and book chapters on Orthodoxy and ecology and liturgical theology. Her research interests also include Orthodox theology and science and questions of language and translation.