We are very pleased to invite all of our friends to our first Conversation Day for 2018 which will take place on 17 March at Wesley House, Jesus Lane, Cambridge CB5 8BJ. The theme of this first Conversation Day is: 'Working salvation in the midst of the earth': Ecology and Christian tradition. The two featured speakers in conversation are Dr Elizabeth Theokritoff (Research Associate, IOCS) and Dr Rebecca Watson (Research Associate, The Faraday Institute for Science and Religion). All are welcome to attend (there will be no participation fee for our Conversation Days).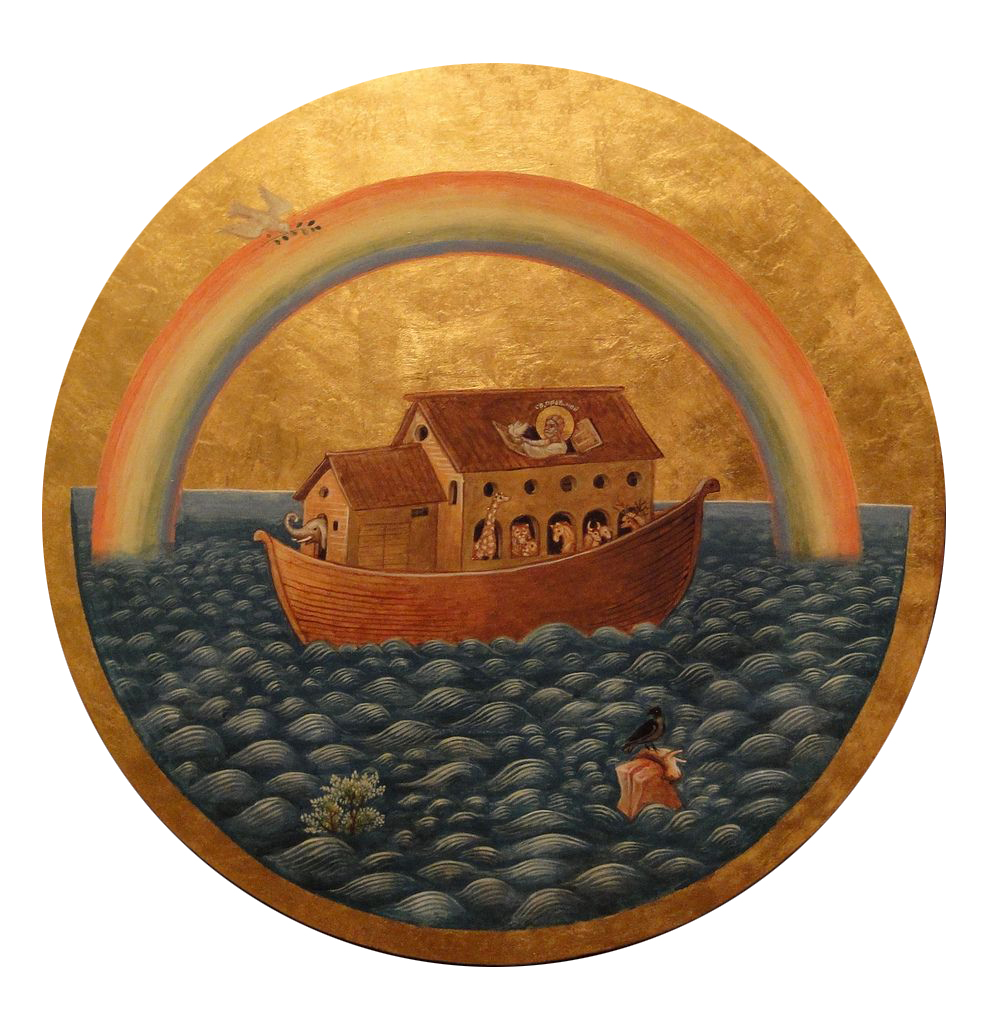 For our Conversation Days at IOCS we will invite two speakers for each of the days, each delivering a presentation followed by a questions and answers session (one presentation before lunch and the second after). Also, there will be time for the two speakers to respond to one another and take questions from the audience.
The programme of our 17 March Conversation Day will be:
10:30-11:00: Arrival and coffee/tea
11:00-12:15: Dr Elizabeth Theokritoff (presentation + brief response + questions and answers)
12:15-13:00: Sandwiches and refreshments
13:00-14:15: Dr Rebecca Watson (presentation + brief response + questions and answers)
Dr Rebecca Watson is a Research Associate of The Faraday Institute for Science and Religion, Cambridge. Her research has focused on 'the sea in Scripture', as she has conducted a study of the biblical material on the oceans in order to develop a biblical theology of the sea. The aim is to apply this to how Christians should treat the ocean, the creatures living in it and the resources it contains.
Dr Elizabeth Theokritoff is a Research Associate at the Institute for Orthodox Christians Studies, Cambridge for which she has frequently lectured since its inception. She has had a particular interest in 'theological ecology' since 1988-9, when she served as visiting Orthodox Tutor at the Ecumenical Institute, Bossey, Switzerland, for the Graduate School on 'Justice, peace and the integrity of creation'. Dr Theokritoff is co-editor of the Cambridge Companion to Orthodox Christian Theology and author of 'Living in God's Creation: Orthodox Perspectives on Ecology' (St Vladimir's Seminary Press), as well as numerous articles and book chapters on Orthodoxy and ecology and liturgical theology.
Please note down the dates for our other Conversation Days in 2018 – with the important note that our April Conversation Day will take place on 28 April (one week later than initially planned):
28 April 2018 / 19 May 2018 / 16 June 2018
We will keep you posted with details of the following Conversation Days as soon as we can.