'Finding God in the Everyday: Faith, Profession, Vocation'
Wesley House, Cambridge, 11-12 September 2023 (9am – 6.30pm BST, also with Zoom participation)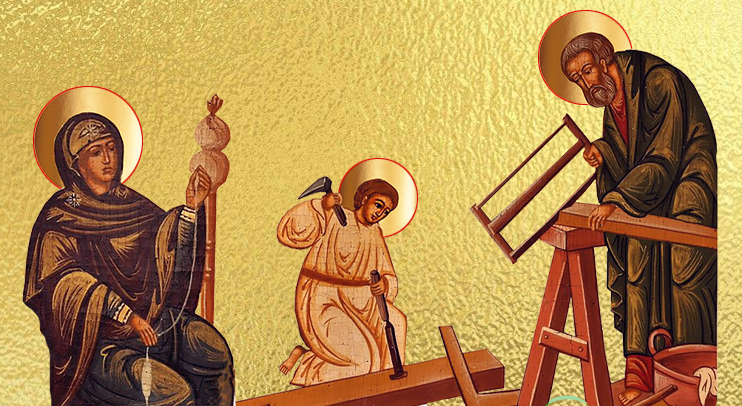 The aim of our Summer Institute this year is to bring together voices from within the wider Church who would speak of how their Christian faith meets their profession, their work, or their vocation. We intend to have a range of speakers who can both offer insights into a theological framework of this encounter, rooted in patristic, ascetic and contemporary perspectives, and offer praxis-based reflection, as practitioners in their various fields of activity (from art, medicine, education, socio-pastoral work etc.).
We believe this to be a timely topic for two reasons: firstly it acknowledges the role of the laity in shaping our awareness of the diversity of Christian experience today, both in the sense of challenges but also of occasions for discernment of God's presence in the world today. Secondly, as part of our lived negotiation of faith and praxis in the West, we experience the difficulty of 'finding God in the everyday', as our society grows increasingly secular and spiritually fragmented. Nothing could highlight more this challenge than the stark, statistical evidence that Christianity is today a minority in the UK, with 46.2% of the population of England and Wales describing themselves as Christian on the day of the 2021 census, down from 59.3% a decade earlier.
For each of the two days, there will be five talks per day, between 9 am and 6.30 pm – with coffee breaks in between sessions, and a longer lunch break in the middle. Talks at this event are expected to be about 30 minutes in length and they will be followed by discussions (involving participants both onsite and online). A detailed programme of the Summer Institute will follow soon.
PARTICIPATION FEES ARE: £100 for on-site participation (including tea and coffee), £75 for online participation. Discounts for students are: £70 on-site / £50 online; IOCS students: £50 on-site / £25 online.
Please note that the participation fee includes refreshments (coffee/tea) but does not include meals.
SPEAKERS AND TALKS:
Revd Prof Brandon Gallaher (University of Exeter) – "Completing the World to Come: Work as the Resurrection of Creation"
Aidan Hart – "Heaven at Home: Creating liturgical spaces in the West"
Dr Sebastian Koga – "God and the Neurosurgeon: The Risks of Medical Materialism"
Sister Dr Vassa Larin (University of Vienna) – "Being Church Between Sundays: Rediscovering the Liturgy of the Hours and Weekdays as a Layperson"
Dr Alexander Lingas (City, University of London/IOCS) – "Finding God in Cathedrals and Concert Halls"
Dr Hermina Nedelescu (Department of Neuroscience at Scripps Research, California) – "Addiction as a Normal Hedonic and Motivating Function of the Neural System"
Dr Ana-Maria Pascal (University of Oxford) – "God in Exile: Suggestions for a Phenomenology of Displacement"
Dr Vasiliki Tsigas-Fotinis (County College of Morris, New Jersey) – "Weaving Trinity in CommUNITY"
Marina Robb (Secondary School Teacher, London, Adult Catechism Teacher, Curriculum Lead for the Archdiocese of Thyateira) – "Finding God in the Classroom".
This Summer Institute is kindly sponsored by Dr and Mrs Sebastian Koga of New Orleans, Louisiana, in loving memory of Dr Christine Mangala Frost, Research Associate and dear friend of IOCS.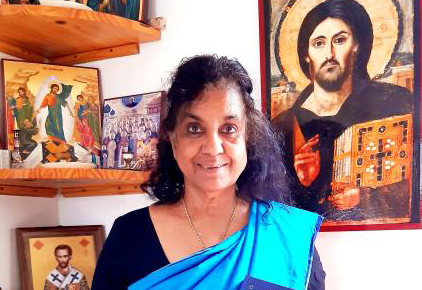 Enrolment
Please select one of the options below:
To enroll or express your interest please write to us at info@iocs.cam.ac.uk.