WHY TAKE OUR MA COURSE?
Our Master of Arts programme:
» could constitute a launch pad for further academic research in Orthodox Theology (MPhil, PhD etc)
» provides tools for subsequent employment in church-related or social care positions
» offers a perfect formative environment for pastoral ministry within the church, both for clergy and laity
» opens up possibilities for academic employment
ORTHODOXY IN A MULTI-DENOMINATIONAL CONTEXT
A full member of the Cambridge Theological Federation, IOCS has joined the MA programme of the Common Awards validated by the Durham University from October 2015, but it also interacts with Anglia Ruskin University and with the University of Cambridge. At IOCS students study together with colleagues from other traditions in the Cambridge Theological Federation: Anglican, Methodist, Roman Catholic and Reformed. In this diverse context IOCS students are encouraged to articulate and communicate their Orthodox faith and identity. What is an Orthodox understanding of the faith and how is it to be communicated today? How different are the concerns of the Western churches from those of the Orthodox churches? These are questions that Orthodox students face in a protective environment of dialogue and intellectual debate that will equip them to handle such issues in their home communities.
THE MA IN THEOLOGY, MINISTRY AND MISSION
The IOCS pathway for the MA course bears the title
Christian Thought in the Contemporary World
. Its main aim is to explore how the Church and Christian theology can critically and creatively relate to the contemporary world and contemporary thought. Students have the opportunity to reflect on the current ecumenical situation, the dialogue between theology and science, secularisation, and the relationship between philosophy and theology. Resident students have also to select two modules from the range of modules taught by tutors from other theological colleges in the Cambridge Theological Federation. The IOCS pathway of Postgraduate Certificate/Postgraduate Diploma/MA in Theology, Ministry and Mission presupposes basic theological knowledge and is therefore unsuitable as an introductory course to Orthodox theology. Please see the admission criteria
here
.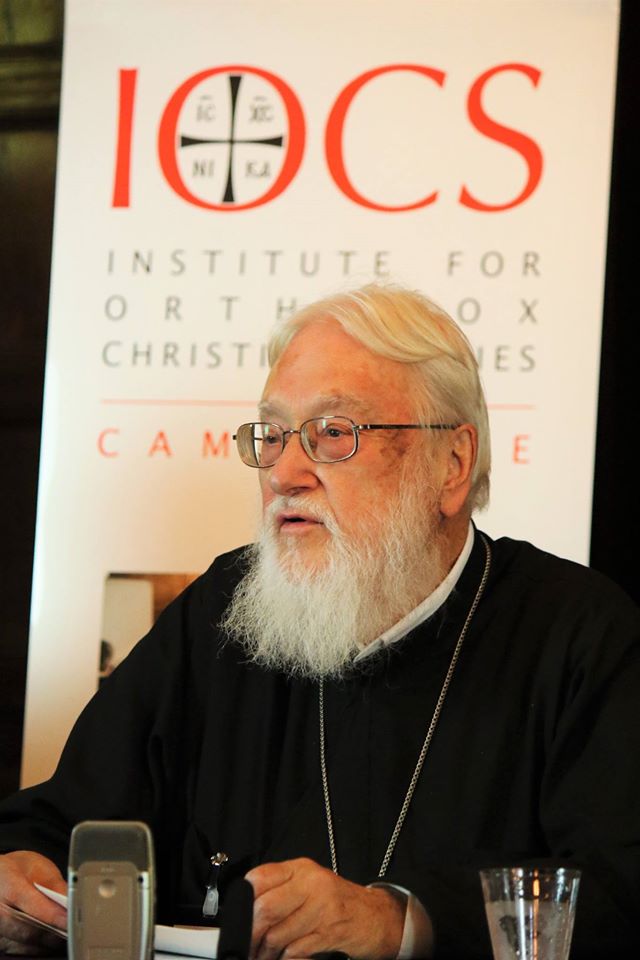 POSTGRADUATE CERTIFICATE/DIPLOMA IN THEOLOGY, MINISTRY AND MISSION
It is also possible for students to obtain a Postgraduate Certificate in Theology, Ministry and Mission if they only complete 3 modules (60 credits); or a Postgraduate Diploma in Theology, Ministry and Mission if they only complete 6 modules without the dissertation (120 credits).

IOCS CONFERENCES AND EVENTS
Both on-site and distance learning MA students are strongly encouraged to attend (without extra tuition fees) any conference or event organised by the Institute during the academic year. Since the Institute invites many distinguished speakers to these courses, from Great Britain and from overseas, graduate students have an opportunity to listen to and meet with renowned Orthodox theologians